In early May, Downtown Rockwood's Market Hall had its highly anticipated ribbon-cutting ceremony.
On 5/5/22, people from across the Gresham neighborhood and surrounding communities came together for the Ribbon Cutting of Downtown Rockwood's new fresh food market, Rockwood Market Hall.
Community partners and officials gathered together to listen to stories and speeches about the history of the Gresham Rockwood neighborhood and share their passion and excitement for this new project and the future of the community. During this event we heard from public and private partners like Gresham Mayor Travis Stovall, County Commissioner Lori Stegmann, State Representative Ricki Ruiz, President of RKM Development Roy Kim, and other public and private partners. 
Look back at this monumentous event through the photos below.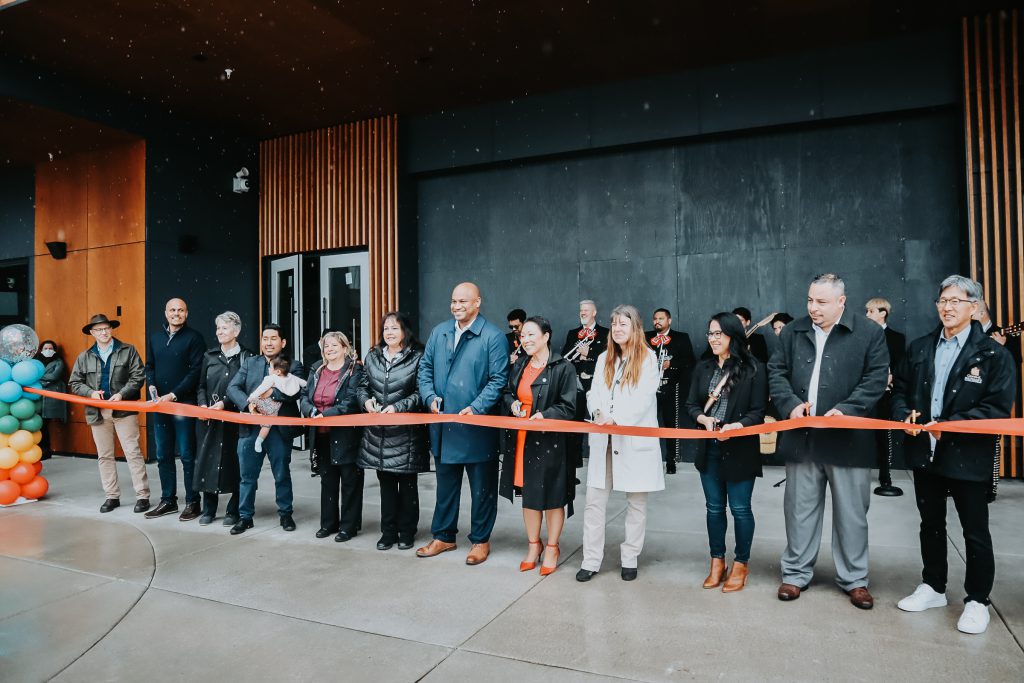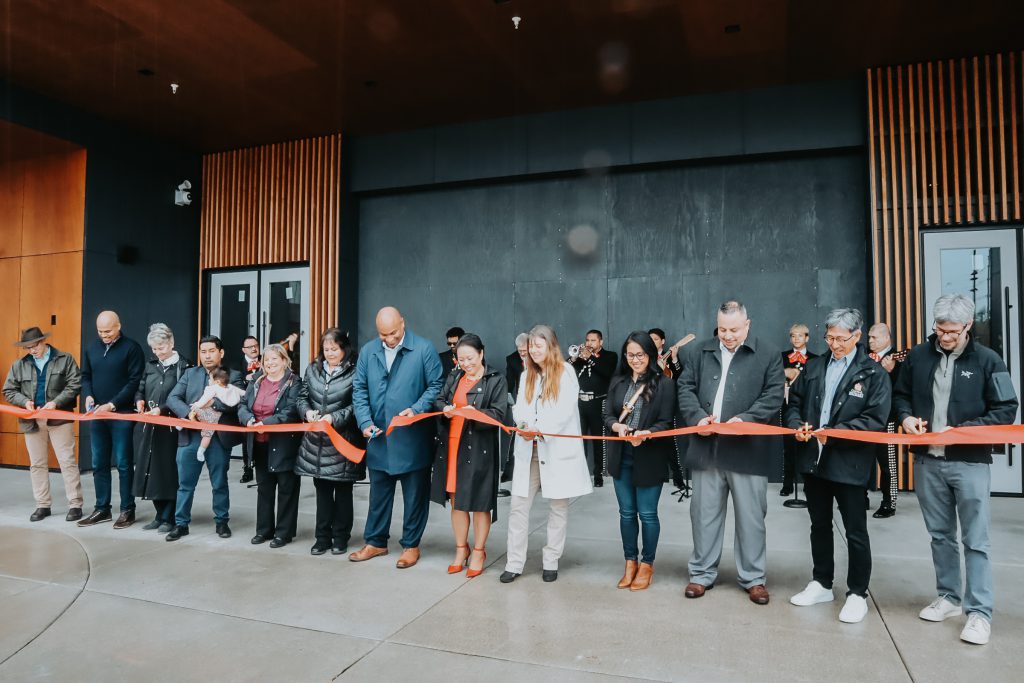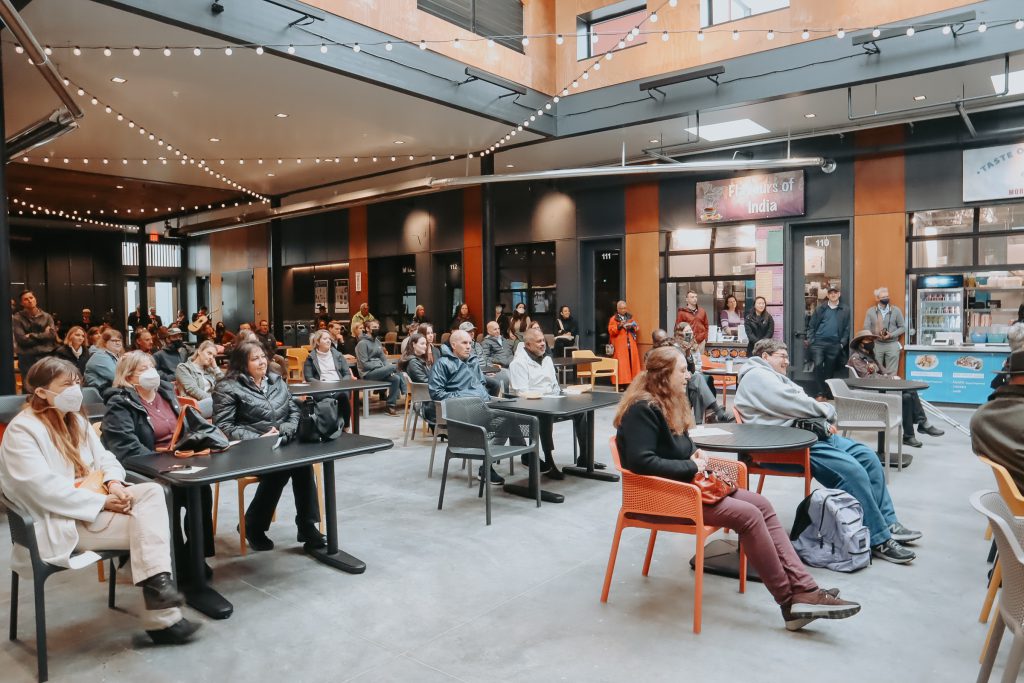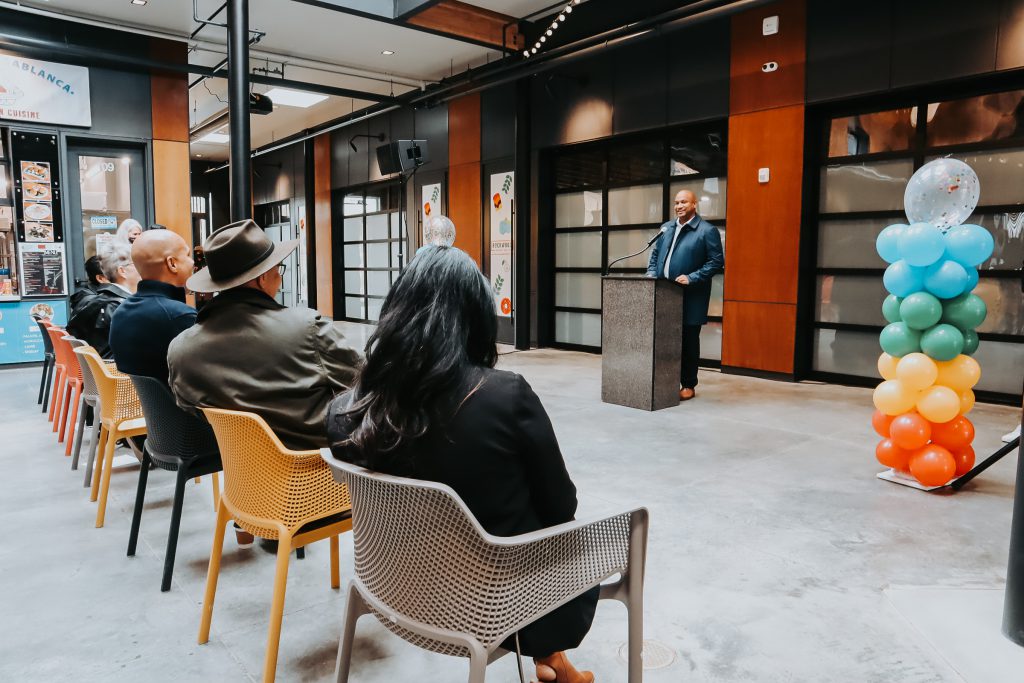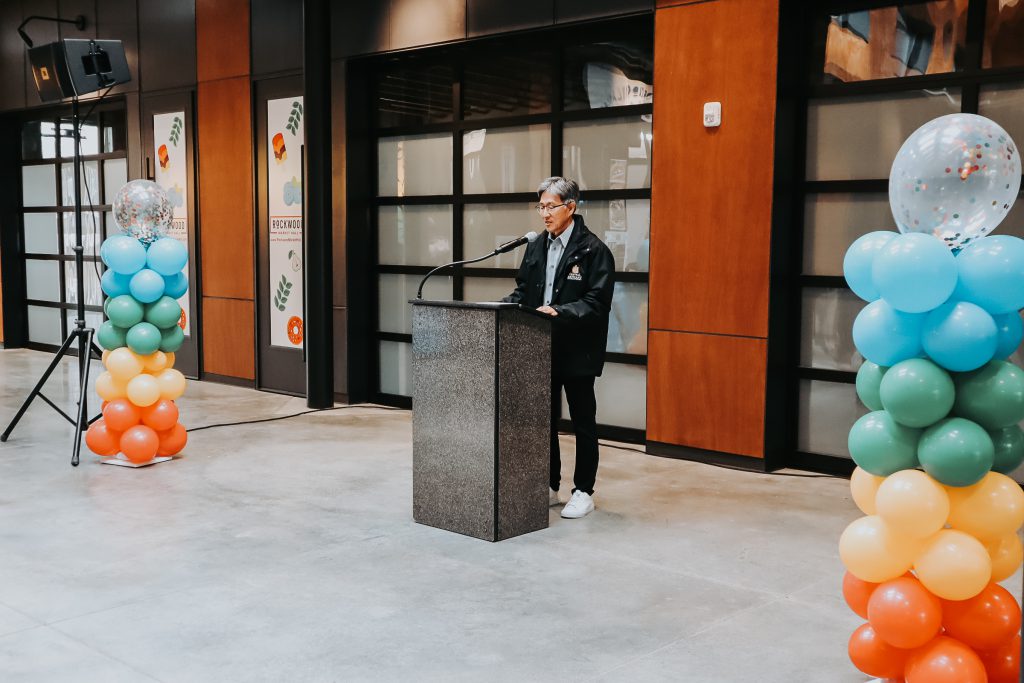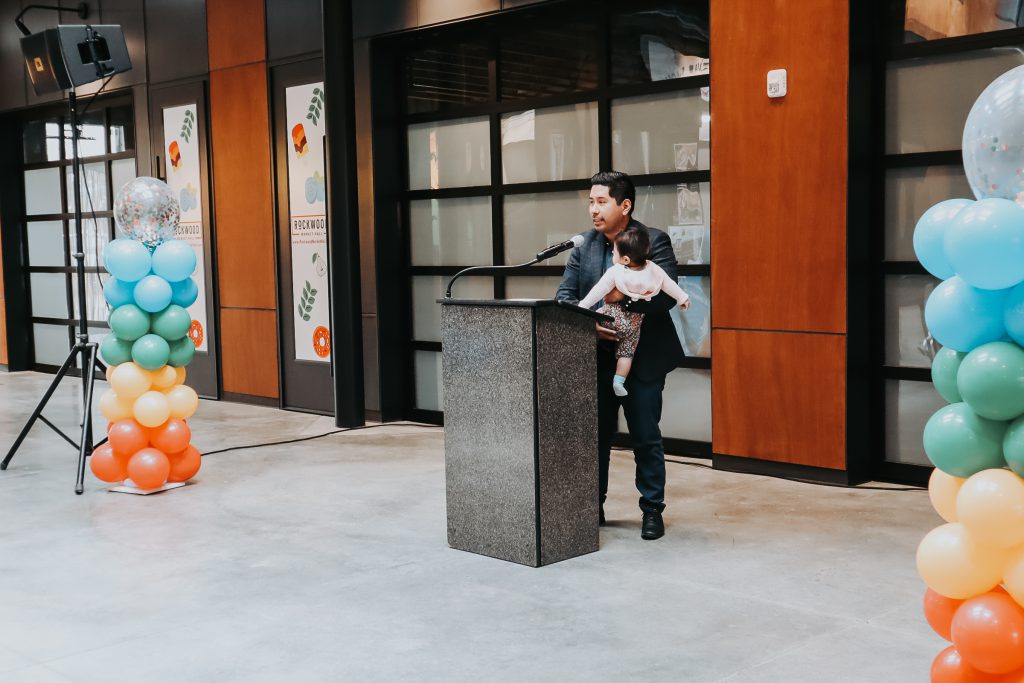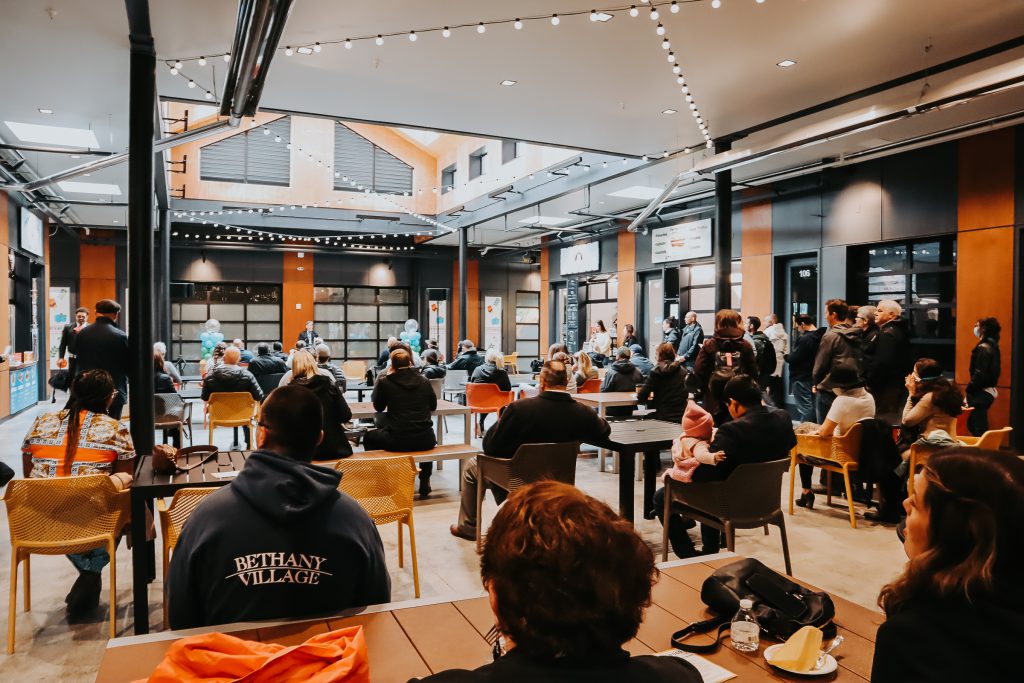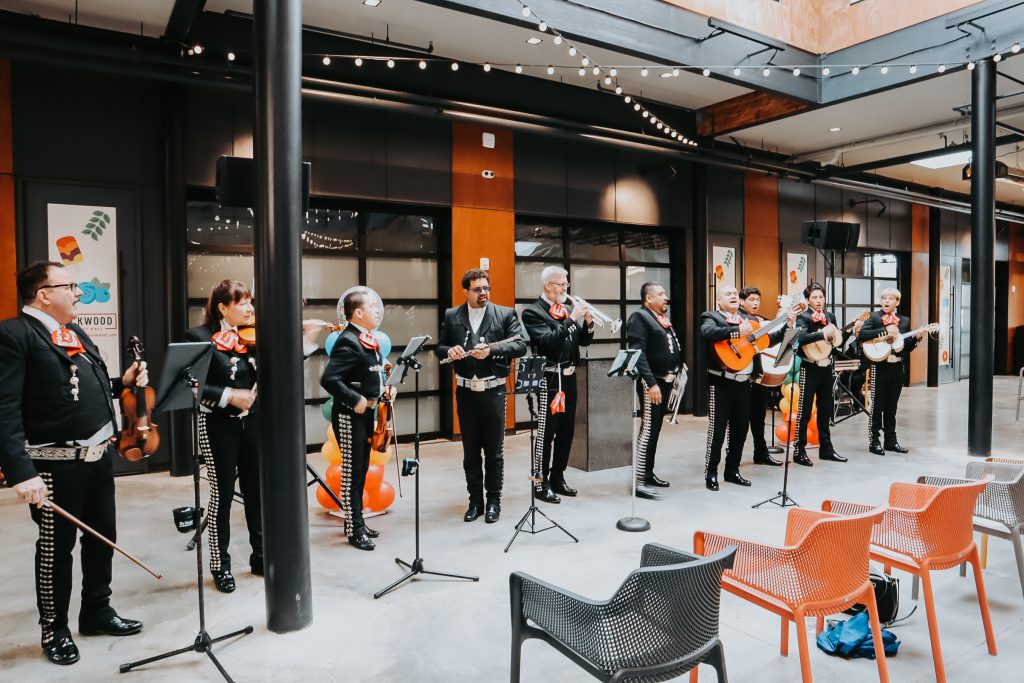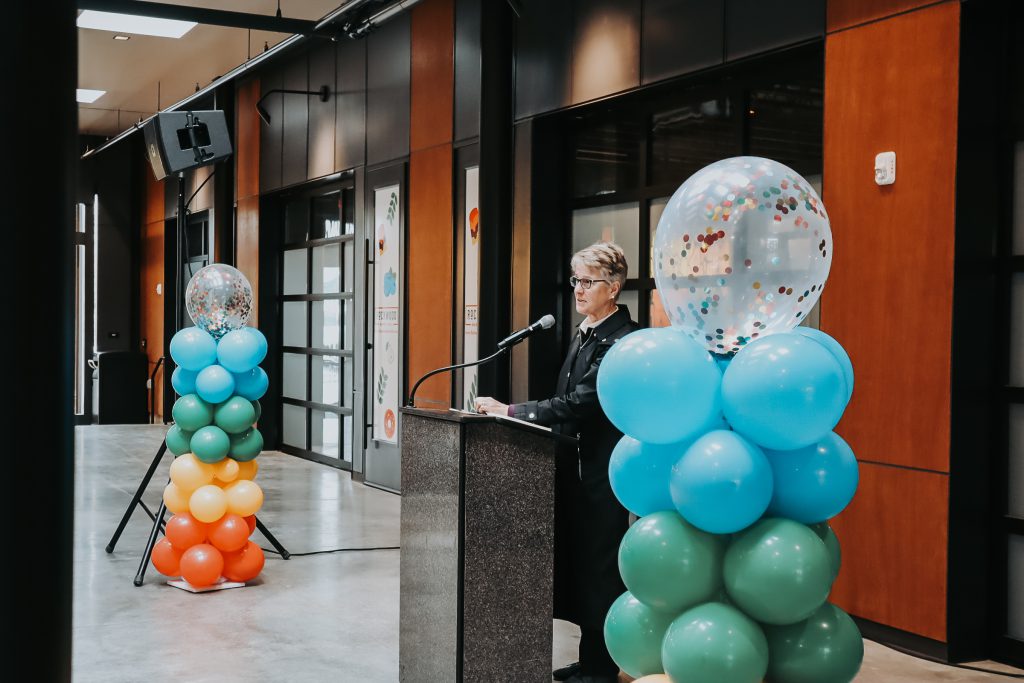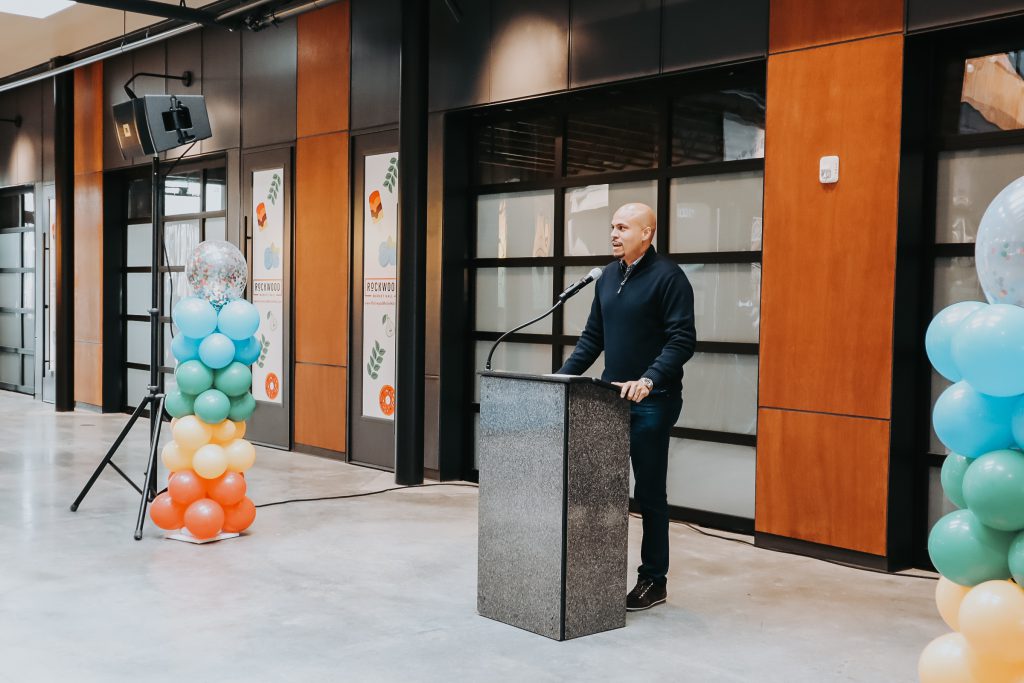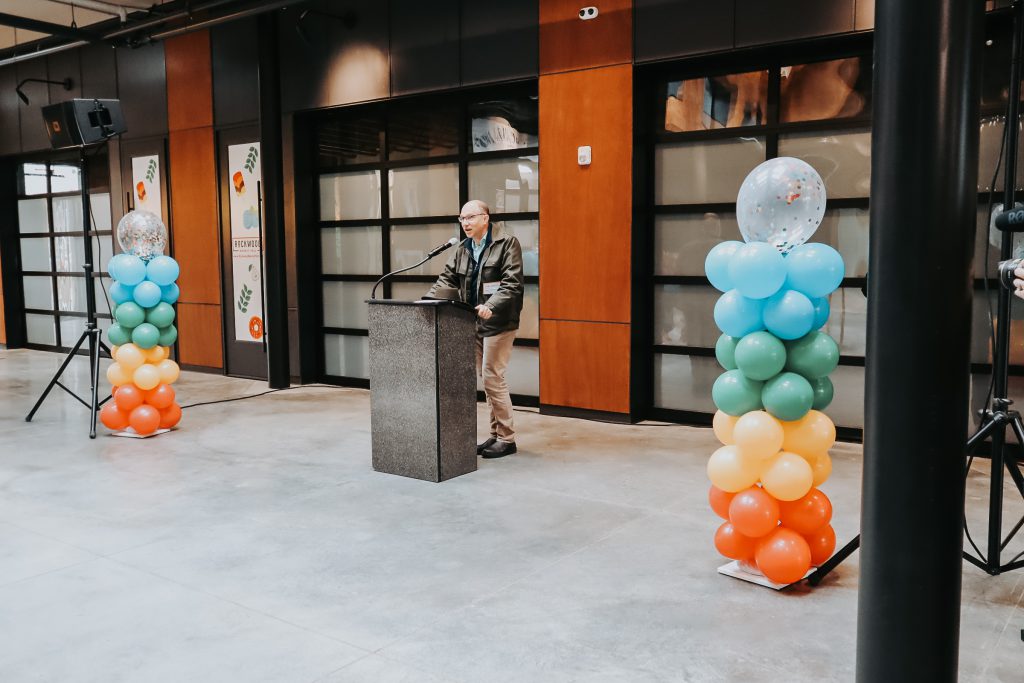 Rockwood Market Hall celebrated its grand opening with a weekend full of celebration on May 5th and 6th. This welcoming open-air market featuring micro-retail and restaurant spaces, micro-grocers, a commissary kitchen, office space, and more is now open to the public. Plan your visit to the new Rockwood Market Hall today!